.
OncoDNA and Synlab: Partner
OncoDNA and Synlab Partner to Facilitate Access to Comprehensive Biomarker Testing for Cancer Therapy Selection in Germany
Gosselies/Belgium, 29 March 2022 – We are thrilled to announce today a new partnership with Synlab, Europe's leading clinical laboratory and medical diagnostic services provider.
Through this collaboration, Synlab laboratories in Germany will be able to perform high-quality pan-cancer comprehensive testing of solid tumors and deliver decision support for oncologists.
Synlab laboratories will process OncoDNA's OncoDEEP test and will operate the complete process, from the test ordering to the clinical recommendation reporting, in compliance with the regulatory requirements applicable for the reimbursement of the tests by the health insurance companies in Germany.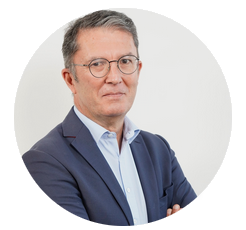 We are delighted to transfer our OncoDEEP technology to further enhance Synlab in the field of molecular diagnostics for clinical oncology," stated Bernard Courtieu, CEO of OncoDNA. "Biomarker testing has the potential to improve patient outcomes and health quality. Improving access to these tests should be a priority worldwide. This collaboration will further support the uptake of precision medicine across Germany."
Download this press release as PDF file [225 kB]
Share this